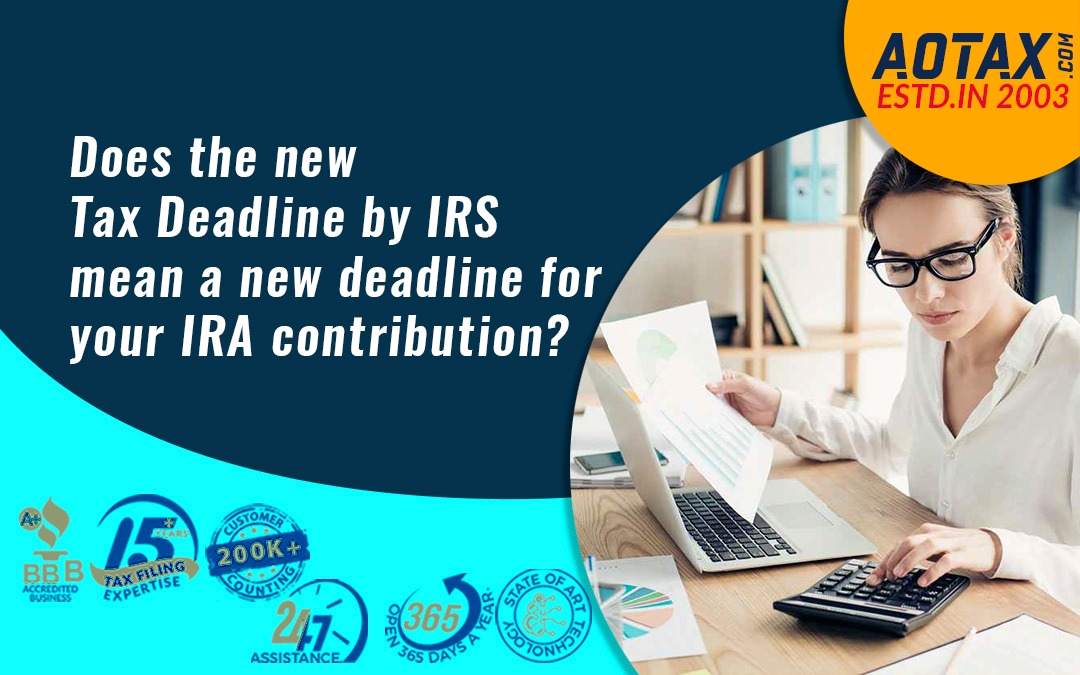 Does the new tax deadline by IRS mean a new deadline
for your IRA contribution?
The IRS Tax Deadline, The federal tax filing deadline in the US has been extended up to 15th July 2020 to combat the effects of economic hazards caused due to the outbreak of COVID-19. This extension would also mean that you can make contributions to the IRA up to 15th July 2020.
IRA and how it works?
In the US, IRA or Individual Retirement Account helps you in saving money for retirement in a tax-advantaged way. The money which you would invest in this account can grow in a tax-deferred manner until you are ready to retire. Usually, traditional IRAs and Roth IRAs are opened by individuals whereas SEP IRAs and SIMPLE IRAs are meant for small business owners and self-employed individuals.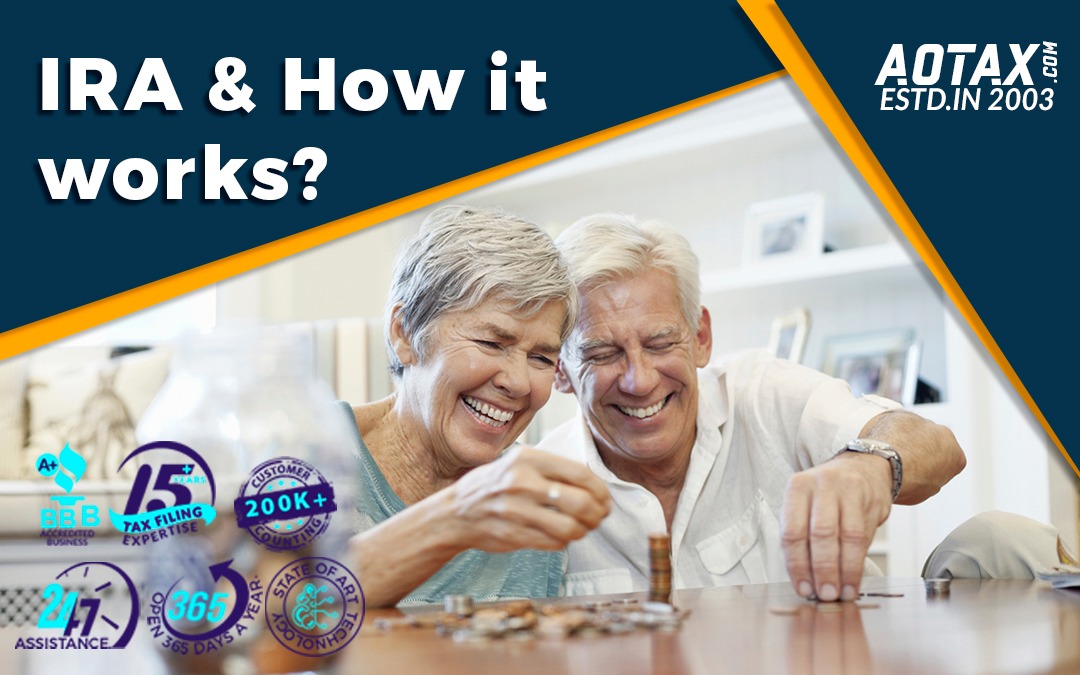 All the IRAs offer tax benefits which can be considered as a reward for saving. With the help of an IRA, you can even invest in stocks, bonds, and other assets. By making contributions to a traditional IRA, your tax bill would be reduced for the year in which you are contributing and you would not have owed income tax on the money until you withdraw it on your retirement. However, in a Roth IRA investments can grow in a tax-free manner but the contributions are not eligible for tax deductions. The withdrawal of the money can be done on retirement in a tax-free manner by investing in a Roth IRA as well.
The major benefits of an IRA can be listed below.
Saving tool for retirement

Cutting of tax bill

The wider option of investments available

Savior in any unexpected situation
By the IRA withdrawal rules, you can withdraw your money anytime from the IRA but by paying a penalty of 10% and a tax bill if your money has been withdrawn before the age of 59-1/2 years unless there is an exception.
Extension in IRA
contribution deadline
In case you have not been able to save much for your retirement in the last year, you can do that now as the IRA contribution deadline has also been extended. The IRS has extended this for 90 days without charging any penalties or interest for this.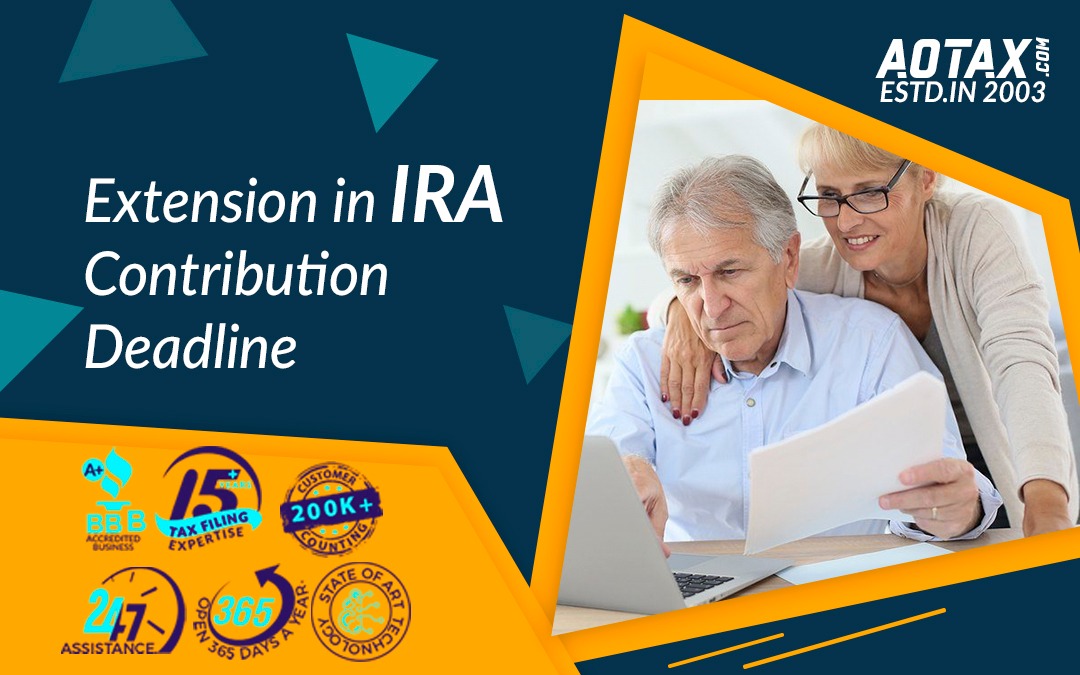 You can contribute a maximum of $6000 towards the IRA. If you are above the age of 50 years then you can contribute an additional $1000 as a catch-up contribution. For making further contributions to your IRA you must contact the brokerage where your IRA has been held so that any additional funds that are added by you into the IRA are correctly filed.
Extension in the deadline for tax
owed on the income from IRA 
If you have taken an early distribution from your IRA or any other work-based retirement plan then you will owe an additional tax. This will be a 10% additional tax on the amount that can be included in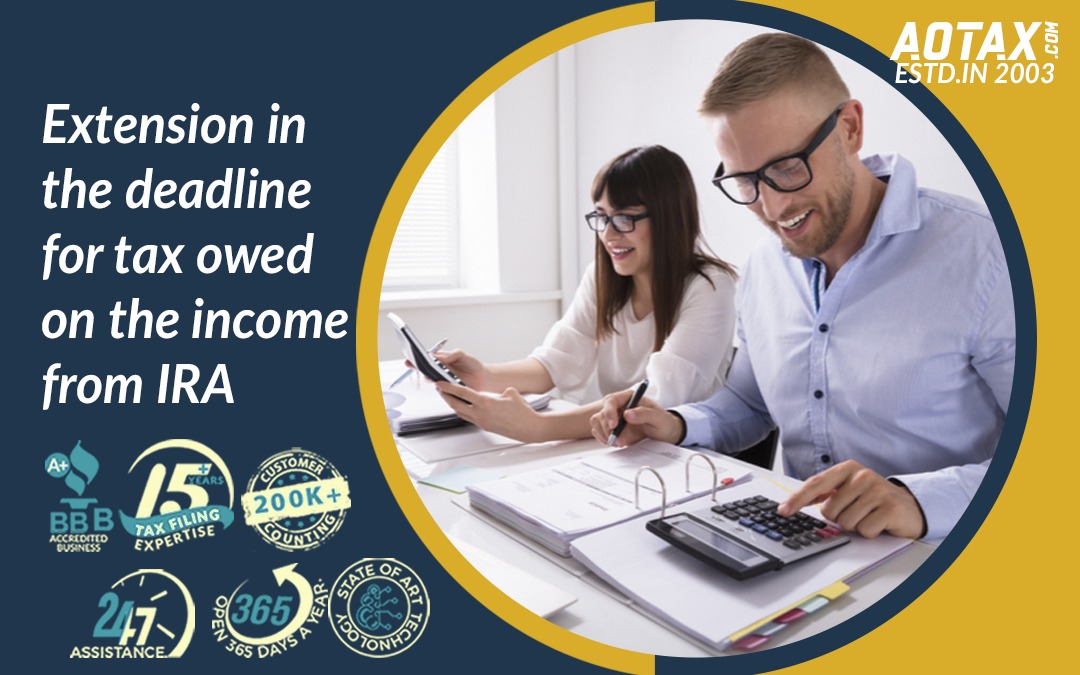 gross income obtained from the early distribution. The deadline for reporting and payment of this additional tax has also got an extension up to 15th July 2020.
The major cause behind this is that this additional 10% tax is calculated and even paid at the same time as the income tax owed on the gross income. In case you are filing before 15th July 2020, then this extra 10% tax would be calculated at the time of filing itself.
Remove excessive
deferrals
In case, excessive deferrals have been made by you to your work-based retirement plans then those deferrals must be removed from the plan. This removal must be done by 15th April 2020 as those distributions need to be removed from the income and there has been no extension in this deadline. 
Conclusion
 Hence, the current situation is quite stressful for the people as the COVID-19 has led to several lay-offs and business closures in sectors that are customer-facing in nature. If you have extra cash now, you must contribute it towards your IRA and take one step ahead for your secure retired life.
References