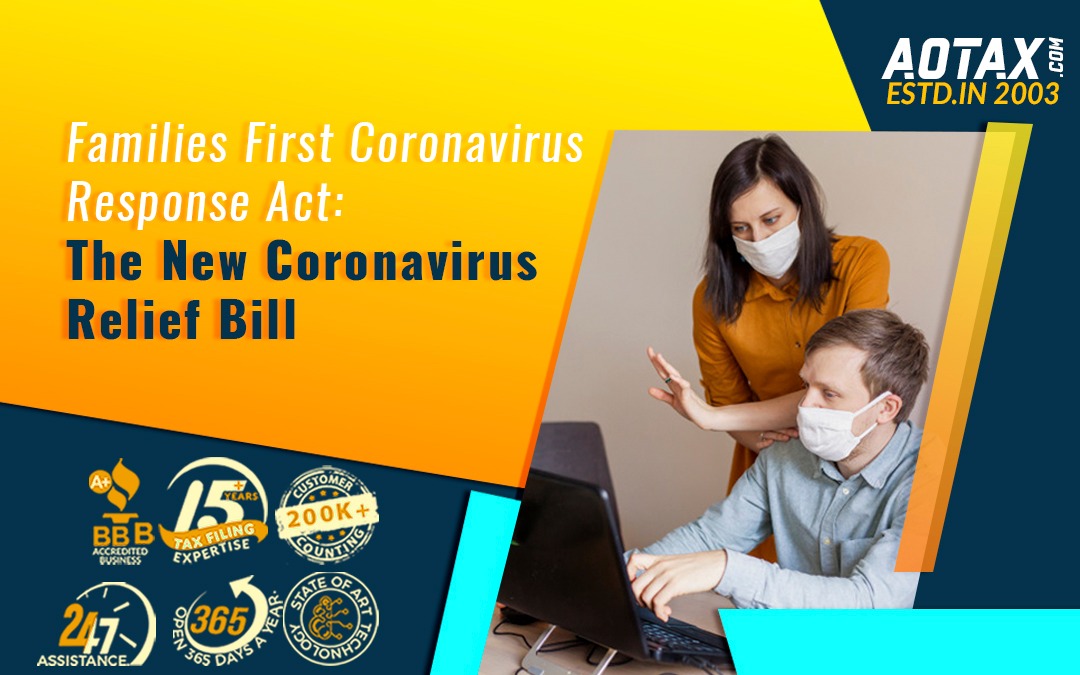 Families First Coronavirus Response Act:
The new coronavirus relief bill
The Families First Coronavirus Response Act has been signed by the US President on 18th March 2020 to provide additional relief for those taxpayers who have been affected by the COVID-19. This Act is applicable for all categories of taxpayers such as individuals, self-employed and business entities as well. This new law would be effective starting from 1st April 2020 till 31st December 2020.
There are several provisions included under this legislative package such as free coronavirus testing, food assistance, increase in medical service budget, etc. However, there are four major aspects of the Family First Coronavirus Response Act that apply to businesses.  These major aspects include provision for employers to offer paid sick leave, paid family leave and medical leaves, tax credits for the paid leave and the expansion of the insurance related to unemployment.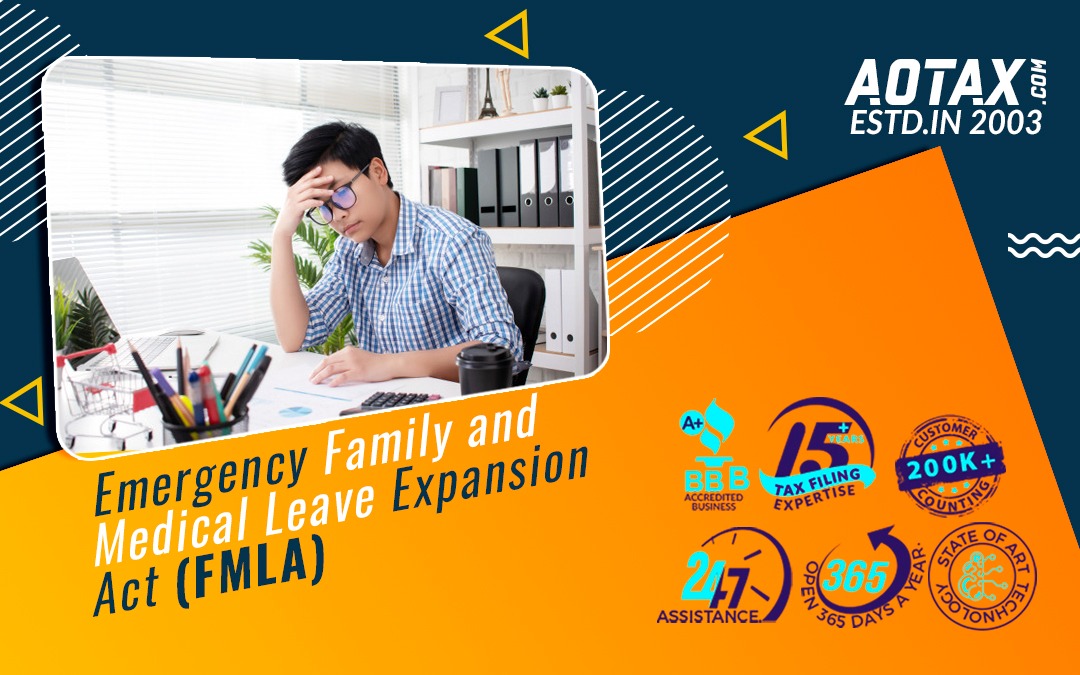 Emergency Family and Medical
  Leave Expansion Act (FMLA)
By this guideline, until the end of December 2020 employers who have a workforce consisting of less than 500 employees must provide their employees with a paid FMLA of up to 10 weeks. The first two weeks of the general 12-week FMLA leave might be unpaid but the employee might be able to be paid by the provision of paid sick leave.
Eligibility for FMLA
Paid FMLA can be availed by an employee who has been employed for at least 30 days and must be taking care of the minor children whose school or child care center has been closed due to the outbreak of COVID-19. An employee who is eligible to obtain FMLA must not be working or even working remotely while taking care of the children.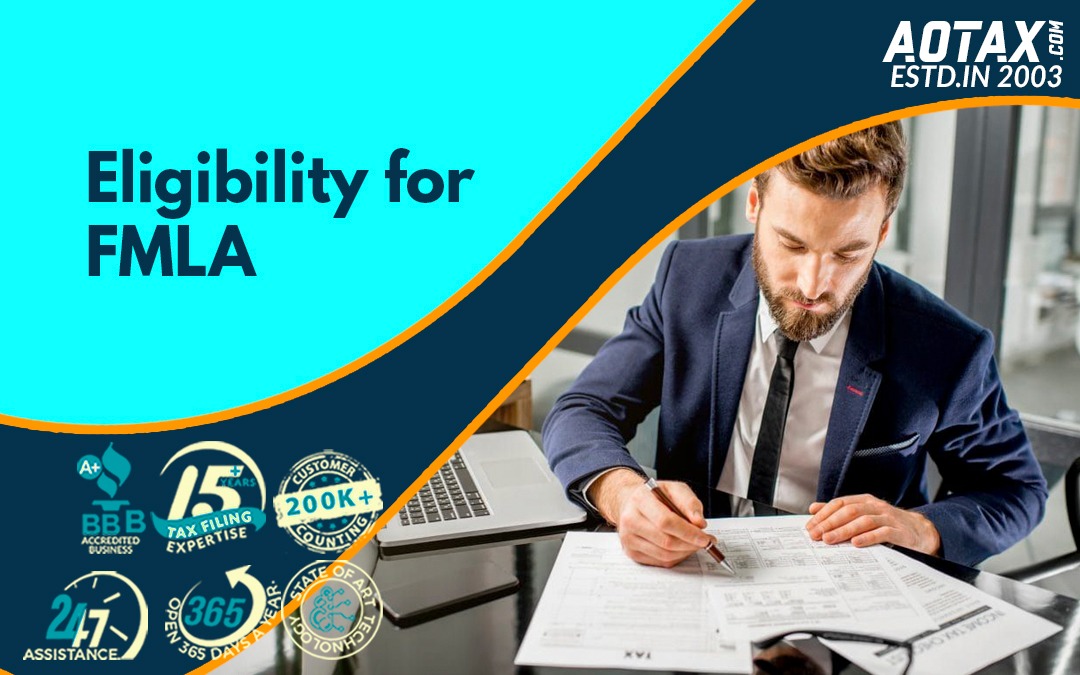 Payment of employees
during this time
The employers would provide employees unpaid leave for 10 days. Then, the concept of paid leave arises and the employees can receive compensation at two-thirds of their normal rate. The paid leave cannot be more than $200 per day and $10,000 total for a period of full 10 weeks.
Exemptions 
Businesses that have less than 50 employees can be exempted from all these provisions if they can prove that by providing the Emergency Family and Medical leave they would be risking to go out of their business. 
Employees working in health care organizations or emergency services can be excluded from the emergency FMLA due to the outbreak of COVID-19.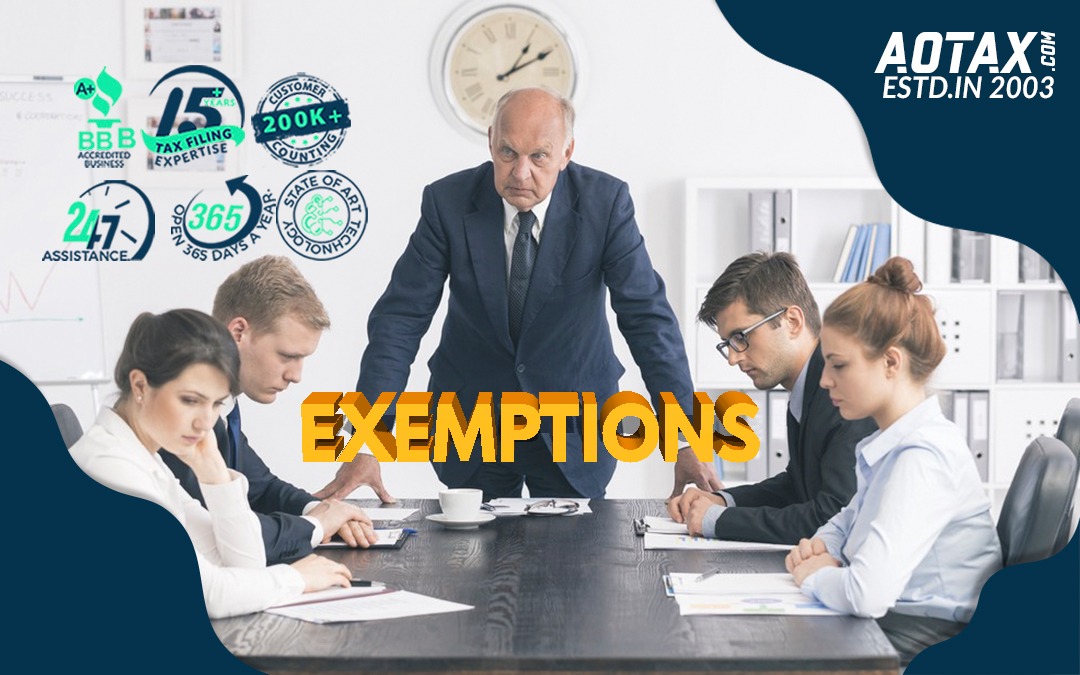 Businesses having fewer than 50 employees are exempted from any civil actions that are brought by employees for creating violations regarding emergency FMLA.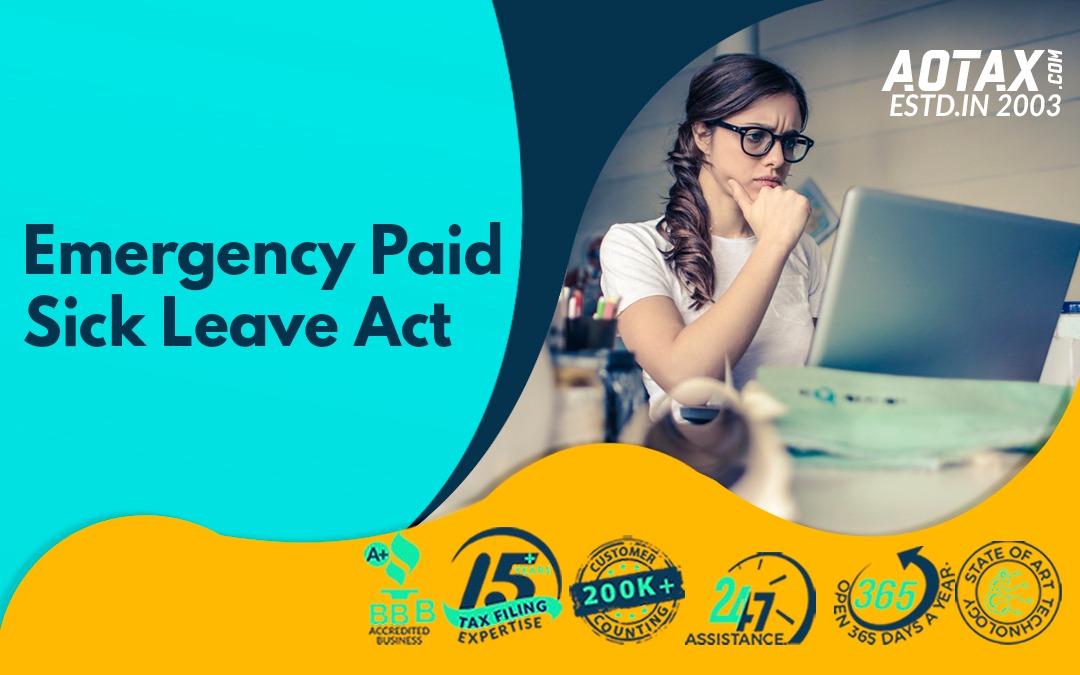 Emergency Paid Sick Leave Act 
This is another leave provision of the Families First Coronavirus Response Act which would be effective till the end of December 2020. Employers having fewer employees than 500 should offer paid sick leave to those who meet the criterion associated with a public health emergency.
Eligibility for Emergency Paid Sick Leave
This would be available for all those employees who are unable to work due to the below-mentioned circumstances.
Federal, State or even local quarantine due to COVID-19.

Being advised by the doctor to be self-quarantined due to COVID-19.

Experiencing some symptoms of COVID-19 and under medical supervision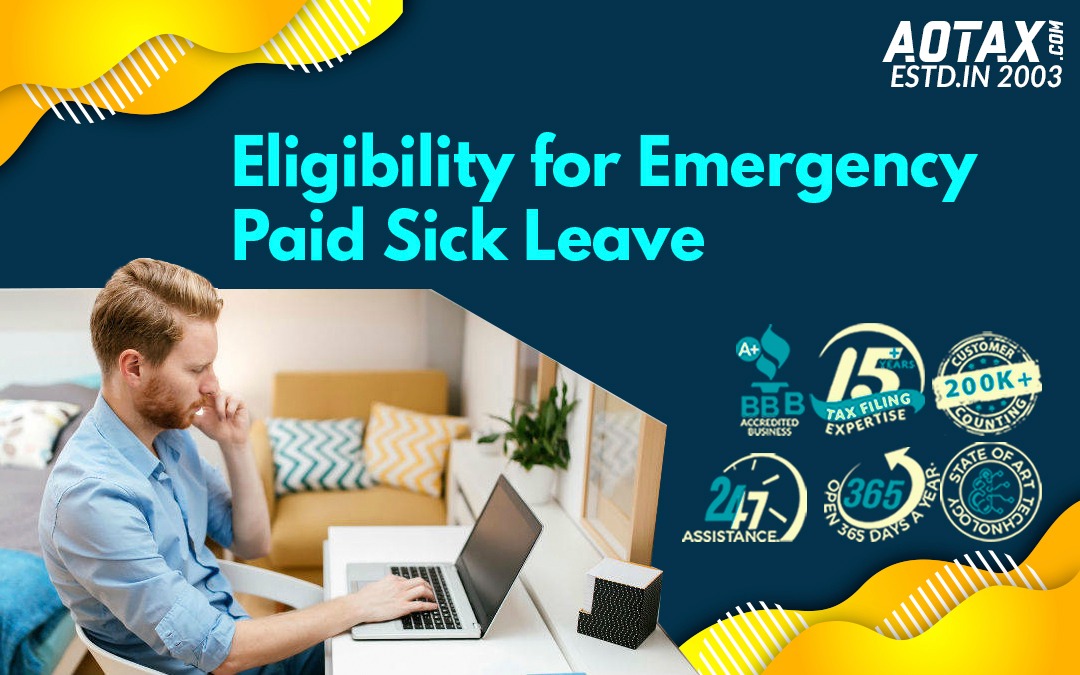 4.Taking care of a family member who has been advised for quarantine
5. Caring for minor children if their schools, child care centers are closed or their caretaker is not available due to COVID-19.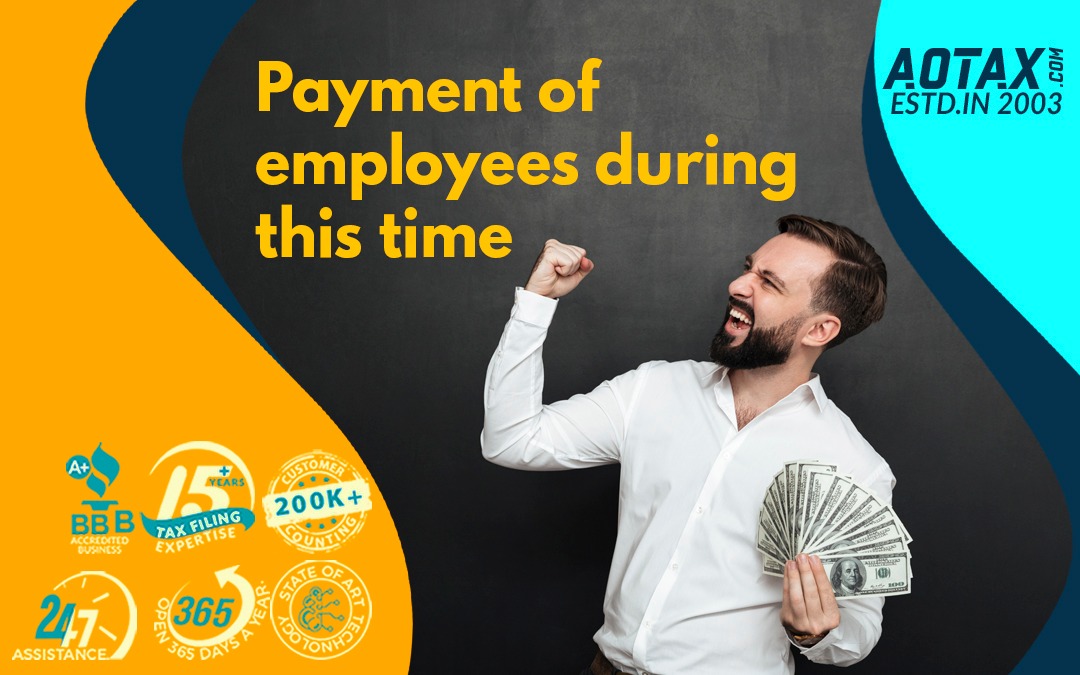 Payment of employees
during this time
1.Full-time employees would receive up to 80 hours of paid sick leave whereas part-time employees can receive paid sick leave based on the number of hours they are working in two weeks.
2. For the reasons like need to have self-isolation as advised by doctors sick leave is received at a normal rate capped at $511 in a day.
3.If it is due to taking care of sick persons or minor children then sick leave obtained is two-thirds of regular pay capped at $200 per day. 
Exemptions
Businesses that have less than 50 employees can be exempted from all these provisions if they can prove that by providing the emergency paid sick leave they would be threatening the viability of their business
Tax credits for employers 
Since employers are paying the Emergency FMLA or emergency paid sick leave, they can avail of certain reimbursements by tax credits. 
In every quarter, private organizations can avail refundable tax credits for FMLA and paid sick leaves. These tax credits would be applied to the Social Security taxes which the employer owes.
2. Even after this, if the businesses are not able to cover the payouts the Treasury Department can help with cash payouts. 
3. Moreover, the Treasury can also waive any penalties arising due to the failure of businesses in submitting their payroll taxes due to the anticipation of a refund as per the new laws.
4. Furthermore, the tax credit of employers is increased by the amount it is paying to maintain health care related to sick leave and FMLA.
Emergency Unemployment Insurance
By the FFCRA, the State Governments are allocated with $1 billion in funds for those workers who need unemployment insurance. This Act also removes the issue of unemployed workers to wait for one week to be eligible for Unemployment Insurance. This implies that the workers would be able to apply for the unemployment insurance quite faster.