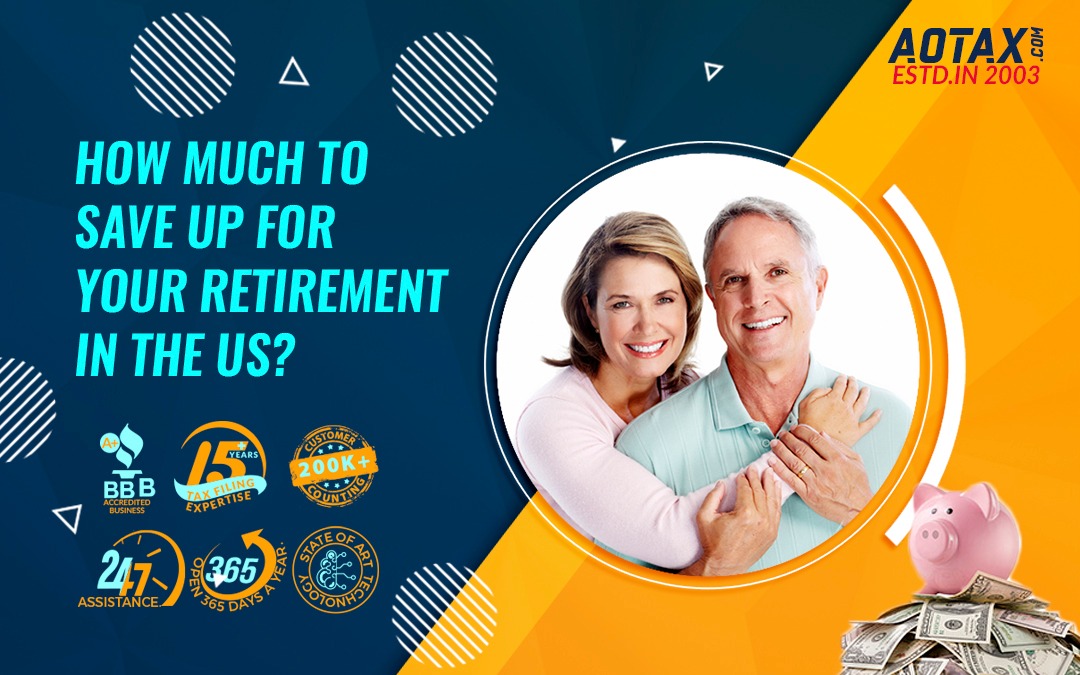 How Much To Save Up For Your Retirement In The US?
A lot of us look up to retirement so that we can hang our boots and finally relax or take a break from all the running around. However, how well your retirement goes depends on a few important factors. The quintessential one being how much you save for your retirement.
Should you plan your retirement well in advance and align your savings and investments accordingly, the chances are high you will have a stress-free retirement phase. To aid you in the entire process of making your retirement a much happier place, here are some tips.
The amount that you need to put away for your retirement depends on the following factors.
Your age when you start investing for your retirement.
Your paycheck when you decide to save for your retirement.
The age at which you wish to retire.
The returns that you are expecting on your investments.
There is a simple correlation when it comes to saving for your retirement. When you start saving for your retirement early, you will end up setting aside a smaller chunk of the salary. And the reserve also holds good. The later you start, you must invest a larger chunk of your paycheck towards your retirement.
How Much Is Enough For Retirement?
Your lifestyle plays a crucial role in deciding the amount of money you would need for your retirement. If you wish to retire at 60 years and expect to live for another 30 years, you will need enough money to support you through that entire duration. You should consider the needs along with wants as well. A simple monthly budget will help you understand the amount. But unexpected medical expenses are something that you must also consider.
Estimating Your Requirements
There are several online calculators that you can use to estimate the amount you must set aside for retirement. As a general rule of thumb, when you are 35 years old, you would need to save about 1 to 4 times your annual income for your retirement. Similarly, when you are 50, the savings must be at 5 to 10 times your annual income. You can reach out to a trusted financial advisor if you need details on specifics.
Optimize Your Income Taxes
There are different ways to fund your retirement. Once you start optimizing your income taxes, you will find additional room for savings for retirement. Here are a couple of ways to do the same.
A lot of taxpayers withhold a lower amount from their taxes while declaring their W-4 Form. Eventually, the IRS refunds the amount at the end of the tax season. Should you opt to withhold exactly as much taxes as you owe, you will end up with some savings. You can then invest this additional amount into a tax-deferred retirement plan. Thus, do not forget to update your W-4 if there is any change in your filing status, income, employment, etc.
And should you decide not to alter your withholdings, you can expect a refund from the IRS at the end of the tax season. You can use this refunded amount to fund your retirement. Depending on the amount that you receive, you can either put the entire amount into a tax-deferred investment account or a portion of it. If the refund is a considerable amount, you can opt to use only a portion of it.
Start saving for your retirement at the earliest and you will have to put away a smaller amount every month. This will give you a head start and the possibility of saving a higher amount as well.
Reference:
https://www.taxslayer.com/blog/how-much-do-i-need-to-save-to-retire/