People spend hours pondering over taxes at some point in time. It is upsetting that taxes add to the already busy lives. However, you can make the job a lot easier with a good tax consultant.
In this blog, we'll unpack the advantages of AOTAX over other tax consultation services like TurboTax or Taxfyle, especially for Indians residing in the US.
Taxes Can be Taxing!
There could be a lot of confusion surrounding income taxes, especially if you are a professional en route to making it big in the United States. However, with Advantage One Tax Consulting Inc., or AOTAX, you will get a complete idea of tax returns, planning, and more.
While tax assistance service providers may promise easy tax preparation without complications, not all are reliable and easy on the pocket. Here is where AOTAX becomes different from Turbotax and Taxfyle.
Rather than making promises of an all-encompassing service package, we curate dedicated human assistants to study your tax documents and check for discrepancies.
While technology fairs over the human brain, the latter does not fall into the many pitfalls that automated tools and calculators are prone to.
Why AOTAX Should Be Your Preferred Tax Partner in 2022
Read on to learn what sets AOTAX apart from other consultants:
1. AOTAX treats individuals and businesses alike
AOTAX is a wholesome service tax consultation company that prioritizes individual customers as much as we focus on businesses. Filing taxes and maintaining financial documents is as difficult for individuals as for small and big businesses. Therefore, AOTAX assigns qualified professionals to guide you through this hectic process.
As an NRI, you may find it exhausting to look through the nuances of tax filing in the US. Even if the country does not recognize you as a tax resident, you can file income tax returns as an employee in accordance with the provisions permitted by the firm you work for. Our professional team offers Tax Return services, ITIN Guidance, FBAR & FATCA Processing services, and more!
With AOTAX, entrepreneurs like you can have it easy on the formalities with our Business Incorporation services. We also offer a highly ethical Accounting & Bookkeeping service with the help of proficient accountants.
If it is payroll processing that your business is struggling with, like 35% of companies registered with the Electronic Federal Tax Payment System (EFTPS), AOTAX has got your back!
2. AOTAX is 100% online and manual checks for enhanced accuracy
AOTAX is specific about assigning individual experts to curate tax details for customers at the backend. Even though we offer a completely online interface to interact with you, your work would be done by expert human analysts – not automated software.
With the help of our professional team, you can easily file tax returns online as well. Starting from January 24, 2022, you can file tax returns online even if you are not a tax resident. You could qualify for a refund or tax credit later.
Filing taxes online is a more convenient option. Read about its convenience here. However, if you are doing it for the first time and have hesitance using such software, we advise you to consult our expert team, who can guide you through it all online.
3. AOTAX focuses on tax planning
Preparing taxes is a one-time job that occurs between January and April. It essentially analyzes many documents surrounding your income and investments, as well as retirement strategies. A Certified Public Accountant or CPA is responsible for preparing your taxes.
However, tax planning is a future-centric process that studies how to minimize taxes in succeeding years and prioritizes savings. Brands like Turbotax and Taxfyle often compromise this. Tax planning involves the analysis of your financial behavior to manage taxes and maximize returns.
At AOTAX, you can customize a personalized strategy for you and your business to improve your tax returns and invest wisely. In addition, AOTAX is a tax planning consultant that makes it a point to hold regular meetings at your convenience to help you chart your finances by your objectives, future aspirations, and values.
4. AOTAX doesn't promise impossible returns
AOTAX is a practical tax planning partner. We focus on not pestering clients with unwanted upgrades and false promises. Perhaps the most nagging aspect of consultant agencies is offering recurrent and utopian promises, but we associate with clients transparently and plausibly.
Whether your business needs assistance or yourself, AOTAX can develop a comprehensive financial statement for you, encompassing a strategy for you to follow for maximum returns. If your business needs our service, we will represent you at tax audits and meetings to give it maximum exposure and successful leverage.
However, we don't guarantee overnight miracles. Instead, we promise continuous assistance and complete confidentiality. Rather than presenting a common plan for every customer, AOTAX focuses on curating customized options for you according to your needs. This is how we differ from Turbotax and Taxfyle.
5. AOTAX offers audit defense and services
While many consultants do not have a standard tax audit service, AOTAX offers it as a standard among our many other packages. Take a look at our services that include financial planning and audit defense. If you are struggling under the weight of tax debt, AOTAX can offer resolutions to pick you up from your financial mayhem.
Our team takes into consideration your financial capabilities and constraints alike before designing a strategy for you and your business. We do not make it heavy on your pocket by asking for recurrent charges. Instead, our tax advisory service can mold a plan for your entire future, including your retirement. 
Moreover, we don't push for unwanted upgrades.
Choose us Today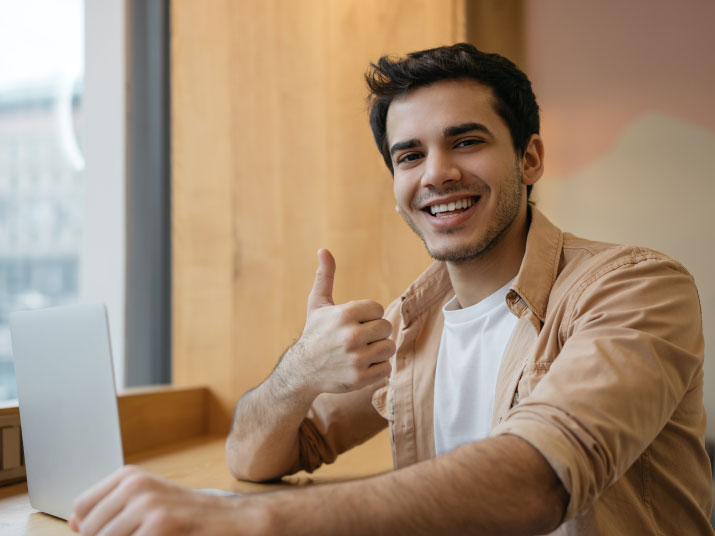 From individual services to business strategies, AOTAX can be the savior you were in search of. Do not give in to the pressures of your host country, and reach out to us today. We will walk you through the details of everything tax-related in the US.
FBAR & FATCA Processing, ITIN Processing, Extension Filing, and Tax Return Services offered by AOTAX have abundantly secured the lives of many US-based Indians since 2003! This sets us apart from other consultancies that contain empty words and confusing workflows. We make it easy, convenient, and fast for you.
It is time for you to let go of complex and conventional tax solutions offered by firms like Turbotax and Taxfyle. AOTAX makes the process breezy!
Don't take our word. Listen to our faithful brigade of customers instead!
It is already time to file taxes for the year 2022. Do not wait up. Schedule an appointment today and let's talk it over!