Income Tax Refund V/S Owning tax
In these challenging times of financial distress caused due to the pandemic COVID-19, receipt of your tax refund is like a gift. If you are receiving a substantial amount as your tax return you can use it for various useful purposes during these difficult times. However, if you have still not received your tax refund and are wondering what could be the reason; it's time to analyze the possibility i.e. the IRS seized your tax refund.
You might also wonder that "would you obtain your tax refund if you owe tax to the IRS?" So, let us understand the various aspects related to the scenario in which you apprehend the receipt of your tax
When will the IRS seize your tax refund?
If you owe taxes to the IRS, then you would not be able to get back your tax refund. The IRS has the power to garnish your refund to offset the tax debts you owe. Some of the major tax debts which can lead to the IRS's seizure of your tax refunds are listed below.
You are said to have back taxes when you have any taxes unpaid or partially paid at federal, state, or local level. If you have tax debts at any of these levels, then your tax refunds might be garnished by the IRS. In such cases, the IRS would send you warning notice about a part of the entire of your tax refund being used to offset your back taxes. Even if you have selected for options like the IRS installment agreement plan, the IRS can still take your tax refund back and pay your tax debts by using them.
If you are willing to relieve yourself from the tax debts, you can do so by filing for bankruptcy. If you are filing for bankruptcy, the IRS would provide you with three payment priorities.
Priority and non-dischargeable unsecured tax debt

– These are those debts that cannot be discharged and must be cleared first before any other debt such as trust fund taxes, taxes that are assessable but have not been assessed, etc.

Non-priority and non-dischargeable unsecured tax debt

– These taxes are not placed on the top priority and they cannot be discharged. These taxes include taxes on fraudulent returns, taxes filed late within two years of the date of filing, etc.

Non-priority and dischargeable unsecured tax debt

–These taxes are unsecured, are not prioritized, and can be forgiven too.
b.Child and Spousal Support
In case you are a parent who is providing child support, the Child Support Agency of your state will inform the Treasury Department about your child support debt. The Treasury Department will send you a pre-offset notice which informs you about how much debt you owe the working of the offset program and the ways by which you can pay off your child support debts. This same procedure is applicable for spousal support as well for tax debt offset by the IRS.
In addition to the Child and spousal support, back taxes there are some other debts also which can be garnished by the IRs through the seizure of your tax refunds. These can be your Student loan payments or your State Unemployment compensation.
If you have not paid your federally-insured student loans, the IRS can seize your tax refund for the payment of your outstanding debts related to a Student loan. Moreover, the US Education Department has the authority to let your employer garnish up to 15% of your income until all your loan debts are cleared.
The IRS can also seize your tax refunds in case of any unemployment compensation collected by you for which you were not eligible. The Unemployment program of your State can ask the IRS or the Treasury Department to offset your tax refunds.
How can you obtain your complete tax refund?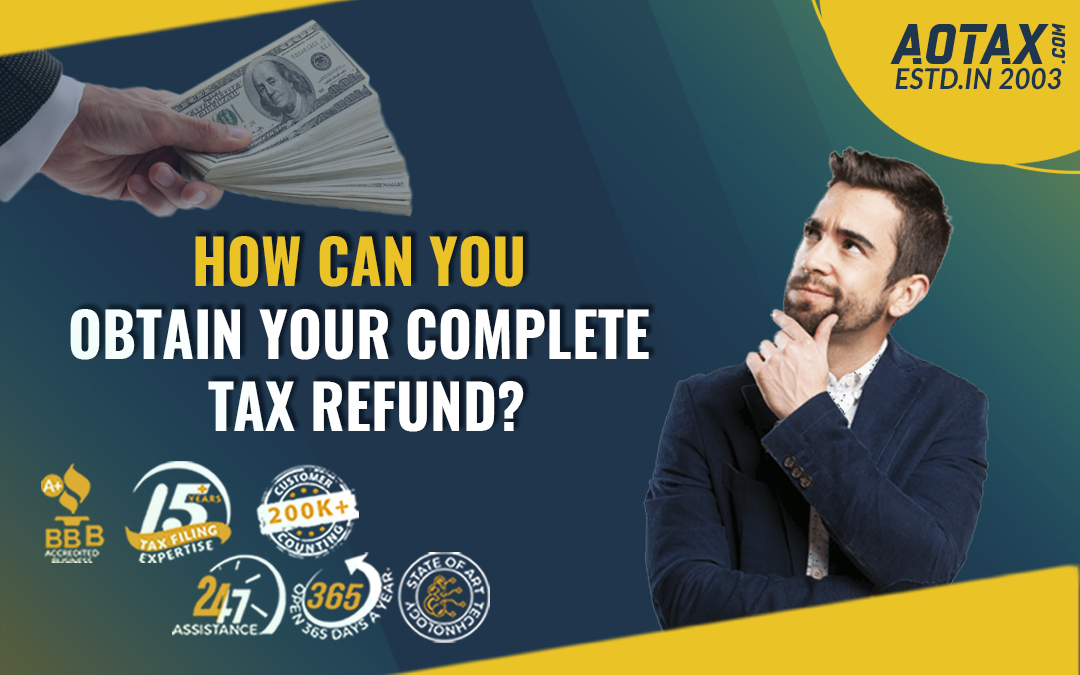 If you wish to obtain your entire tax refund without your refund being garnished for tax debt settlement, then you must pay your taxes on time and in full amount. In case, you have other debts like student loans or spousal support debt, etc. you can try to pay your debts as much as you can. This will help you in obtaining some more tax refunds.
 If you are facing tax issues, you must sincerely work towards the resolution of these issues by opting for professional assistance. In the year 2018, over 13 million Americans owed more than any amount of $128 billion to the IRS for taxes and penalties. You should try to find out about the various tax issue resolution services such as the Installment Agreement, Stair Step Agreement, Partial Pay Agreement, etc. for resolving your tax problems.
Conclusion
Hence, a tax refund is important for everyone, especially during these financially difficult times. You must file your tax returns on time and pay your taxes on time. You must accurately file your taxes to make the maximum utilization of your return obtained.