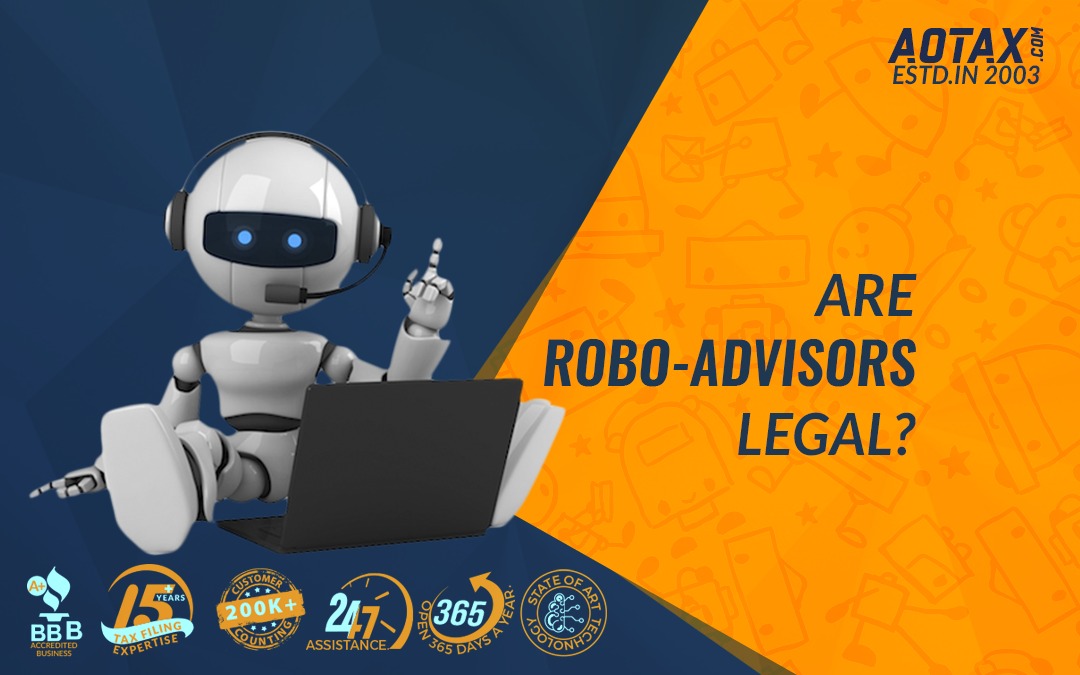 Are Robo-Advisors Legal?
Millennials are slowly and steadily becoming a demographic that industries are taking more seriously now. As a result, there are several products aimed at Millennials. The advent of Robo-Advisors is one such product. In simple words, Robo-Advisors is a digitized solution that helps an individual build their investment portfolio. To create a portfolio based on your risk appetite and financial goals, it considers several parameters.
What are Robo-Advisors?
Robo-Advisors are digital platforms that offer investors with automated investment options which are algorithm-driven. This requires little to no human supervision. Normally you would have to answer a set of questions, which will help the Robo-Advisors asses your risk appetite, goals and tolerance levels. The Robo-Advisors then use this data to offer advice and even automatically invest in certain assets.
If you are in the search for the best Robo-Advisors, you can expect easy setting up of an account, services related to your account, robust planning, management of your portfolio, education on investment and lower fees.
Pros of Robo-Advisors
There are no boundaries or restrictions which can stop you from investing on your own. However, it comes with its own set of challenges. For instance, you will have to do any rebalances in the assets to make the most of the situation, look into maximizing your returns while minimizing the taxes that you pay. All this can be quite overwhelming if you are new to the investment scene.
Even if you have been investing for some time now, allocating time for such decisions can be a challenge. This is where Robo-Advisors come into the picture. The automated systems will take care of such decisions and actions. A lot of the Robo-Advisors offer online materials in the form of calculators, blogs or videos. Some Robo-Advisors are known to send regular emails to clients and offer assurance even when the market doesn't seem very positive.
Cons of Robo-Advisors
As an investor, it is crucial that you are aware of the fees that you are paying to different platforms or brokerages. Every dollar that you lose in fees is a dollar that you could have invested. The Robo-Advisors do come at a price. And they are almost always higher than investing either through a brokerage or investing directly. Yet, the fees are less than a dedicated advisor.And you might face some issues building a relationship with your advisor.
Legality of Robo-Advisors
The legal status of Robo-Advisors is the same as human advisors. To conduct business, the Robo-Advisors must first register with the U.S SEC or Securities and Exchange Commission. Thus, they are liable to the same laws that apply to human advisors. Once registered, they get the designation of Registered Investment Advisor.
Since Robo-Advisors are still in their early days, it is natural for investors to be wary of their investments or even proceeding with the idea of hiring a Robo-Advisor. This is where the SIPC or Securities Investor Protection Corporation comes into the picture. The SIPC offers protection of up to $500,000 should your brokerage firm decide to file for bankruptcy.
Secondly, it is important to understand that you are merely investing in different assets via Robo-Advisors. Robo-Advisors would invest in ETFs, Index Funds or even stocks on your behalf. And if they were to go out of business, you can still take over and manage these assets. You can move them to a new brokerage or another Robo-Advisor.
As an investor, it is recommended that you carry out some level of research before availing the services of Robo-Advisors. You can always check for reviews or reach out to friends and family members who have used the services.
Reference:
https://www.investopedia.com/terms/r/roboadvisor-roboadviser.asp
https://blog.taxact.com/robo-advisors-are-they-legitimate/