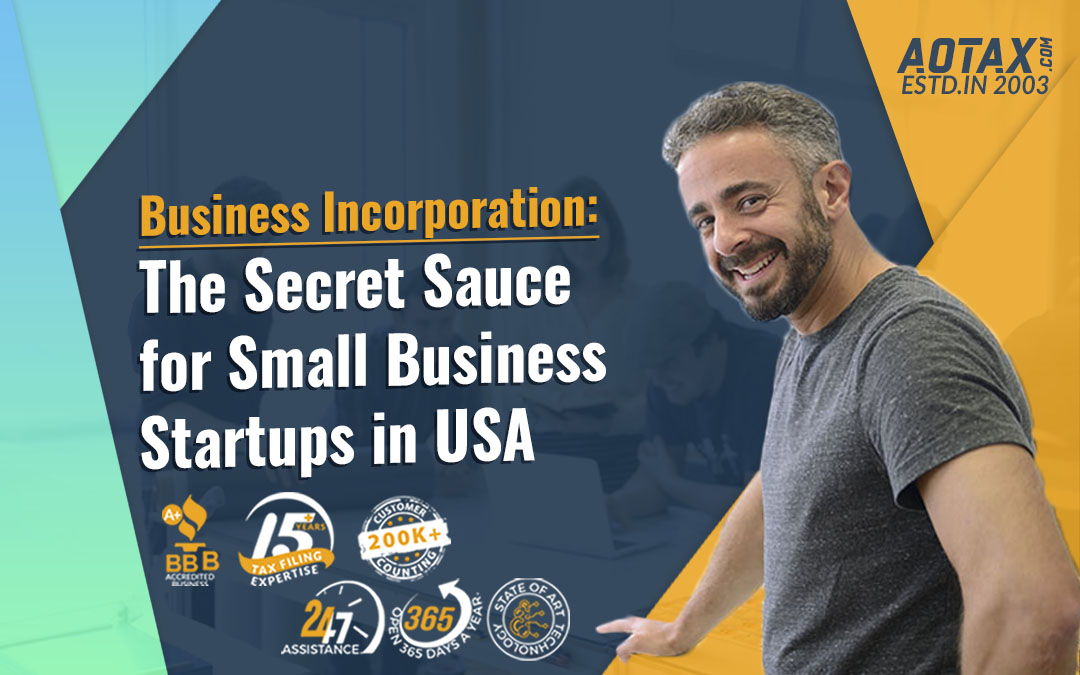 Business Incorporation: The Secret Sauce for Small Business Startups in USA
Ever wondered what makes your favorite cake special and different from others? Or what makes your favorite gym stand out from others? Or why your favorite singer keeps getting on the top-rated list most of the times? Well, let us just say there is a secret ingredient or secret sauce behind it all. Wouldn't it be great if you could incorporate the same for your startup as well?
Knowingly or unknowingly each startup has its own little flavor. You just need to figure out which one you have control over and can do better to stand out from the rest.
The following are some of the ingredients behind the secret sauce.
Attention to Details
Attention to details is a great way of showing that you care for your customers and that you are willing to go the extra mile. There are several ways in which you can portray the same for your customers or clients. Adding milestones for activities that your customers or clients perform is a possibility. If you are asking some questions to them, make sure the same reflects in some way or the other.
Clever ways to keep your customer base engaged is also a great approach. Things as simple as a handwritten note or personalized merchandise can help you build a great connection with your customers. Those jokes on each of the containers, to those interesting facts about the ingredients, they all help you to connect with your customers.
If you start paying attention to the minute details, your customers will appreciate the same and that can do wonders for your brand.
Customer Service
There are lots of instances where you fall in love with a product, just because of the way the company treated you. Having a good customer service team allows you to bridge the gap further more between you and your customers. It is a positive scenario for both the parties.
A happy customer has the capability of pulling in many more friends and potential customers.
Having a team of self-motivated individuals for your customer service is a great start. It might be bit difficult to manage the same for a startup. But it is an investment that will reap you benefits multiple folds in the long run. I recently dealt with a product or rather service, where the warm and courteous staff won me over right from the first call.
Making use of feedback allows you to better understand the expectations of your customers and take actions accordingly.
Vision, Mission and Culture
When you start a business, you have certain vision and mission in your mind. It is very important to keep that as the center point always.
Hiring people and retaining the ones that clearly understand your vision and mission is critical.
Along with it comes building of a strong culture. Using the right phrases can help you bring together your staff and unite them to achieve the common goal.
Setting up a specific culture is neither a simple topic nor a one-day effort. It takes quite some time to build culture and work environment where you would want to spend your time. Having the right set of people, with the right mentality and common passion will help you stand out as an organization.
The idea behind the secret sauce is to help you differentiate among several startups and come up with your own identity. If you are able to establish that, things become much easier. If you are able to relate with your customers and make them feel important, you have the secret sauce with you.